Experience unparalleled convenience with MyClinic365 for booking and scheduling appointments effortlessly. It's user-friendly and free!
Management software for health care practitioners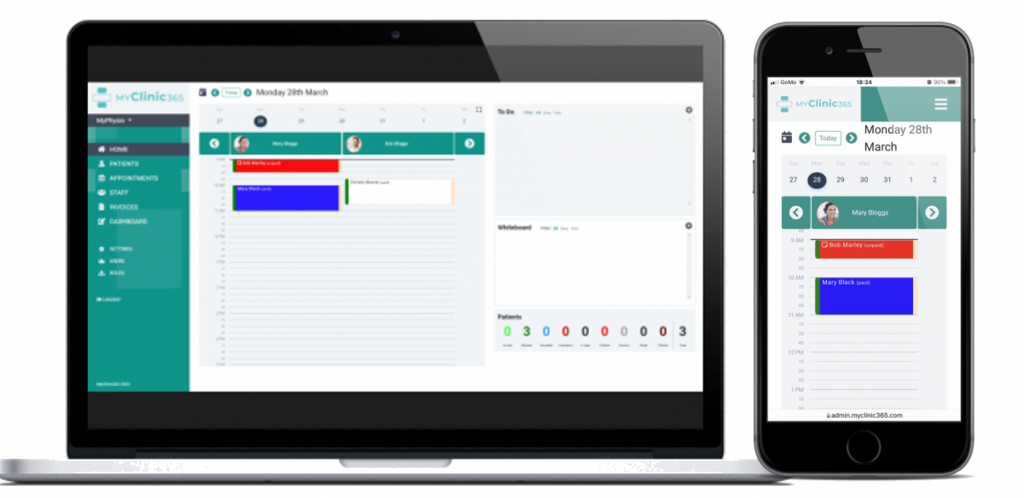 Run your practice from anywhere in the world.
Access and manage your business on the go!
Discover the benefits of MyClinic365
Automate time consuming processes
Telehealth – Video and Voice Consultations
Improve communication leading to better health outcomes
Adaptable and customizable
Get paid quicker with Stripe integration
Built to scale – Increase revenue and grow your business
Protect patient privacy – HIPAA and GDPR compliant
Digital Patient Engagement for Healthcare
Optimize every aspect of the patient journey through seamless automation of clinical and administrative workflows, courtesy of the MyClinic365 omni-channel healthcare platform.
Maximize the potential of our automated processes to create personalized healthcare experiences and simplify complex, manual tasks in digital healthcare.
Enhance accessibility and communication throughout the entire healthcare journey.
Easily automate various clinical and administrative healthcare tasks with our chatbot platform, blending AI and human communication, all without the need for coding.
Our no-code automation allows you to tailor healthcare workflows to your exact needs. It's the ideal booking software for healthcare professionals.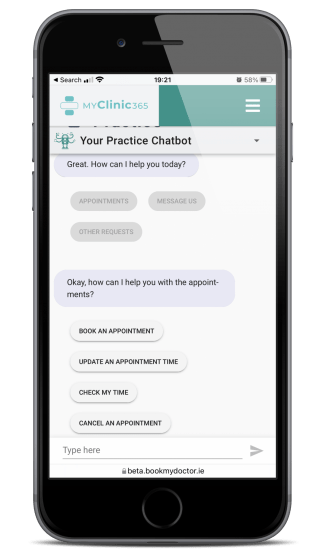 Patients love scheduling themselves anytime and anywhere in seconds
Statistics show that over 55% of bookings are made outside business hours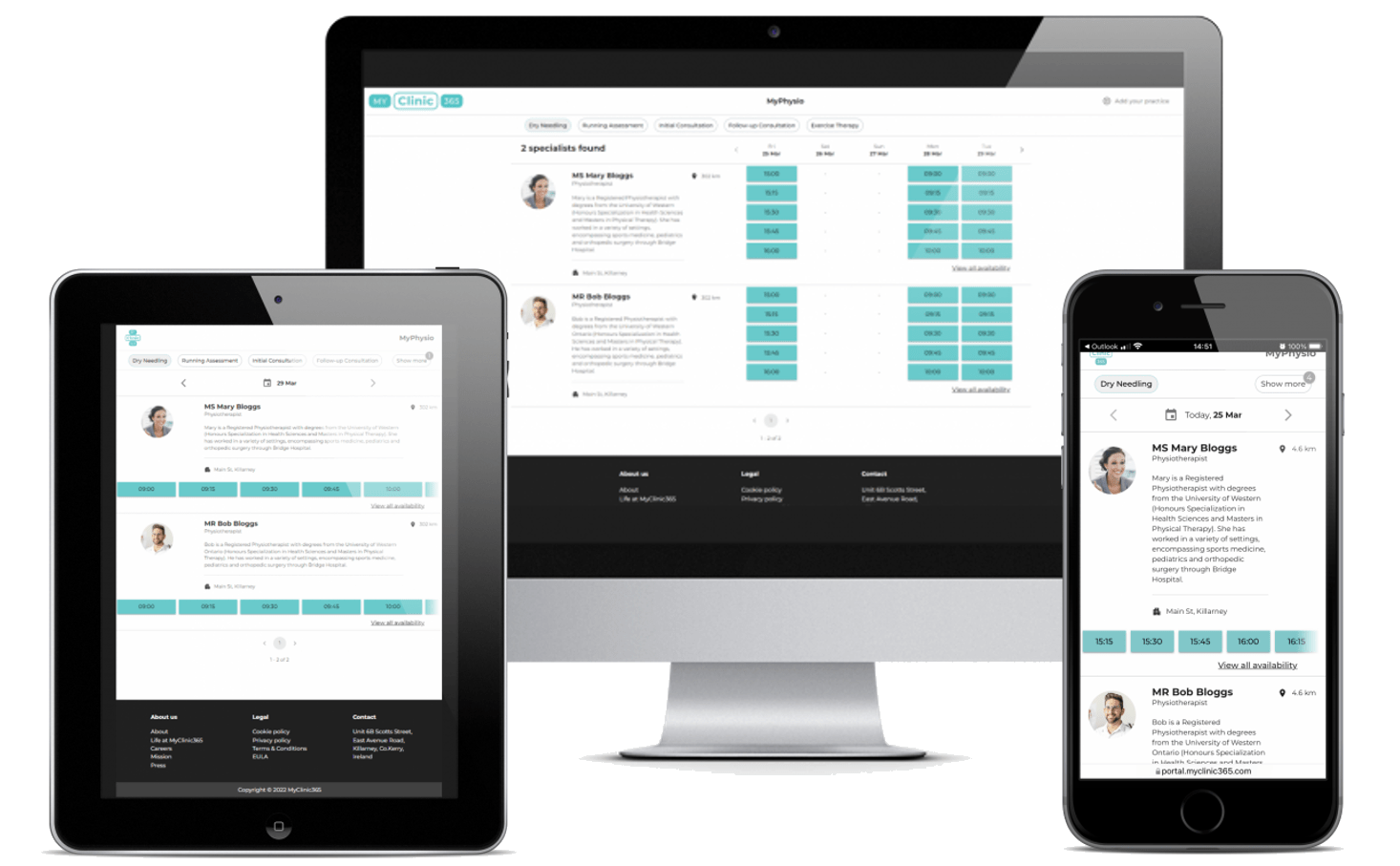 Happy to recommend the MyClinic365 platform
The highlight of using the MyClinic365 platform is that the technology allows our patients to now engage with us on a 24/7 basis by enabling them to schedule appointments, order prescriptions, make payments and securely message the practice online and feedback from our patients has been very positive to date.
Dr E. Townley
https://townleymedical.ie/
Amazing platform that has totally changed my working life
I am a Dublin based GP ,in March 2020 I integrated MyClinic365 into my Practice. It has been a game changer in terms of Practice effectiveness, simplifying finances and freeing up reception time.
Dr Yvonne Hall
https://harcourthealthdoctor.ie/
Loved by patients and staff
As one patient put it: A lifesaver of an app. It provides a direct line of communication with our Doctor and Health care professionals anywhere, anytime, with complete confidentiality and security.
Dr Laura Malone
https://www.killarneygp.ie
MyClinic365: Streamlining Communication for Seamless Patient Engagement MyClinic365 facilitates effortless communication through a patient's preferred channel, including phone, website, mobile, voice assistants, and social media. Our technology ensures real-time integration and 24/7 selfscheduling, keeping your clinic accessible around the clock.
Enhance Patient Relationships with Better Care.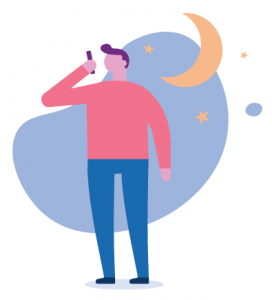 MyClinic365: Secure Messaging and Telemedicine for Enhanced Patient Collaboration Collaborate effectively with your patients using MyClinic365's secure messaging and telemedicine services, accessible from your desktop, phone, or tablet. Patients can easily book appointments, receive reminders, access lab results, and schedule recall appointments to stay on top of their healthcare journey. Our intuitive To-Do list and whiteboard keep your entire team aligned.
Enhance the Doctor-Patient Experience and Reach More People.
MyClinic365: AI-Powered Symptom Triage for Efficient Healthcare Access Help patients triage symptoms and schedule appointments seamlessly with AI-powered conversational healthcare featuring built-in medical intelligence and natural language capabilities. Our automated Covid Triage app enhances safety with real-time updates for both patients and practices.
Direct patients to the most appropriate appointment.