Green Technology is an umbrella term that describes the use of technology and science to create products and services that are environmentally friendly. MyClinic365 has partnered with Amazon to ensure that we have the most environmentally friendly hosting platform available.
Amazon Web Services (AWS) is committed to running business in the most environmentally friendly way possible and achieving 100% renewable energy usage for global infrastructure.
When companies move to the AWS Cloud from on-premises infrastructure, they typically reduce carbon emissions by 88% because AWS data centres can offer environmental economies of scale. Organizations generally use 77% fewer servers, 84% less power, and tap into a 28% cleaner mix of solar and wind power in the AWS Cloud versus their own data centres.
MyClinic365 is built using serverless technology. Our functions only wake when needed, do the work that is required and then go back to sleep ensuring that only the compute resources required are used. For those techies among us you can read more here. This is not the case if you are using older applications that require servers to be running all the time whether they are being used or not such as legacy electronic health record systems.
Providing an environmentally friendly platform was paramount in our design and thinking when designing MyClinic365.
It is down to each of us to focus our concern for global issues on our local surroundings. Here I diverge – indulge me! This weekend I started my first venture into gardening setting lettuce, broccoli, carrots, onions, parsnips, radishes, and some herbs.  I am also hoping to harvest a modest crop of strawberries, raspberries, and blueberries.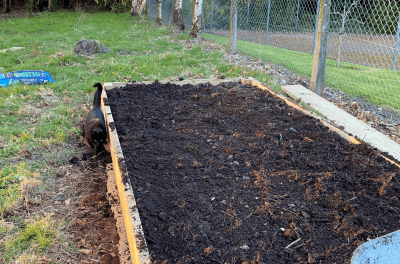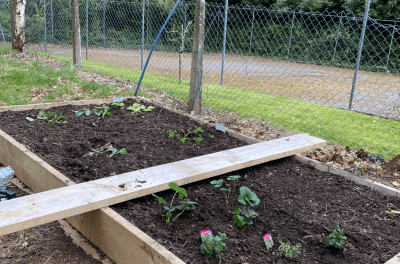 You might be surprised by the effect even a small vegetable garden can have on your carbon footprint. Indeed 2021 has been designated by the UN General Assembly as the International Year of Fruits and Vegetables (IYFV).   
Gardening saves our environment in many ways. It helps prevent soil erosion, protects the quality of ground water, saves energy, reduces pollution, and filters out carbon dioxide while supplying fresh oxygen.
While right now the world is chaotic, gardening provides peace, inspiration and balance. There is magic in creating something with your own hands.
"The world is in your hands and the world begins at your door. So, look after the world at your door and then, there's a chance that you'll be looking after the whole planet",  Monty Don